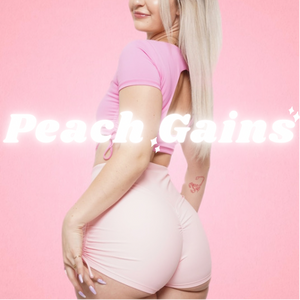 Ready to make your booty gains? Let me guide you through your booty day so you can get those gains! From stretching, warm-ups, booty cardio, and booty workouts your booty is about to change! You will begin to love booty days, you will NOT be able to go without after you see the pump from just one workout. Make your all your booty gains with this plan!
UPDATED 2/3/2020
Includes:
-8 Weeks of Workouts to make major booty gains 
-Booty Warm-Up Exercises
-Booty Cardio Workouts
-My Supplement Routine
-My Grocery Guide 
-Workout Glossary (detailed explanation of each exercise)
-Workout Tracking Sheets (track your weights, reps, and sets)
-Videos with demonstration on my Instagram account @julieannafitness
-This program is GYM based
-Equipment needed: dumbbells, barbells, bench/box, resistance bands, leg extension machine, leg press, cable machine, and hamstring curl machine for bare minimum 
The link to download the EBOOK will be sent via email ASAP, please be careful when entering your email!
BONUS: You will ALWAYS get to keep the programs you purchase!
ALL SALES FINAL